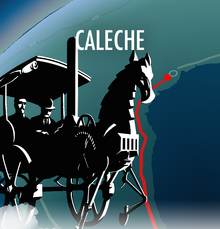 Jameson's Caleche is a route along the southern coast of North America between Acapulco and New Orleans.
The caleche is operated by married couple Mr. and Mrs. Jameson who are very keen to leave war-torn Acapulco. En route, Passepartout gets himself into hot water when (whilst her husband is sleeping) Mrs. Jameson, herself French Creole, confesses an attraction to the Frenchman.
Ad blocker interference detected!
Wikia is a free-to-use site that makes money from advertising. We have a modified experience for viewers using ad blockers

Wikia is not accessible if you've made further modifications. Remove the custom ad blocker rule(s) and the page will load as expected.